---
Carefully designed for people suffering from knee pain, to ease and eliminate discomfort, getting you back to normal day to day activity without problems.
The knee strap provides targeted compression from dual straps above, which releases the tension, and gives you immediate relief from the knee pain.
FEATURES
Can help your knee move properly and decrease the wear-and-tear of your knee joint. It also helps prevent unnatural knee movement caused by patella tracking issues. 
The open patella (Knee Cap) area eliminates bunching and increases comfort, keeping your mobility and movements back on track.
Features a wraparound style which accommodates all leg shape variations and the front contact closures allow for hassle-free application.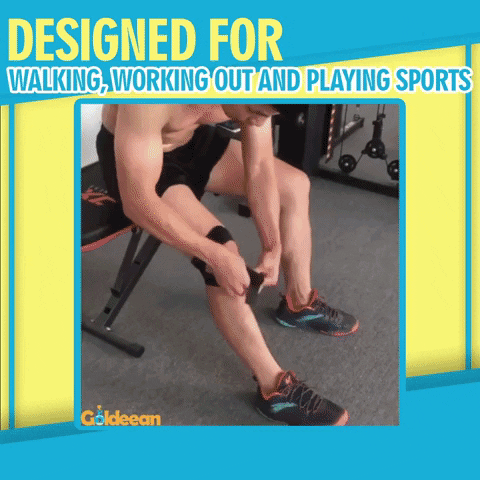 Features an anatomically shaped strap, provides better compression, support, and comfort all around the knee.
Ventilation design allows removal of excess heat and sweat from the skin and keeps the skin all cool and dry always to facilitate long term usage.
SPECIFICATIONS
Size: ONE SIZE
Color: Black
PACKAGE INCLUDES
1x Patella Stabilizing Knee Brace